Welcome To BeaverCreek Armory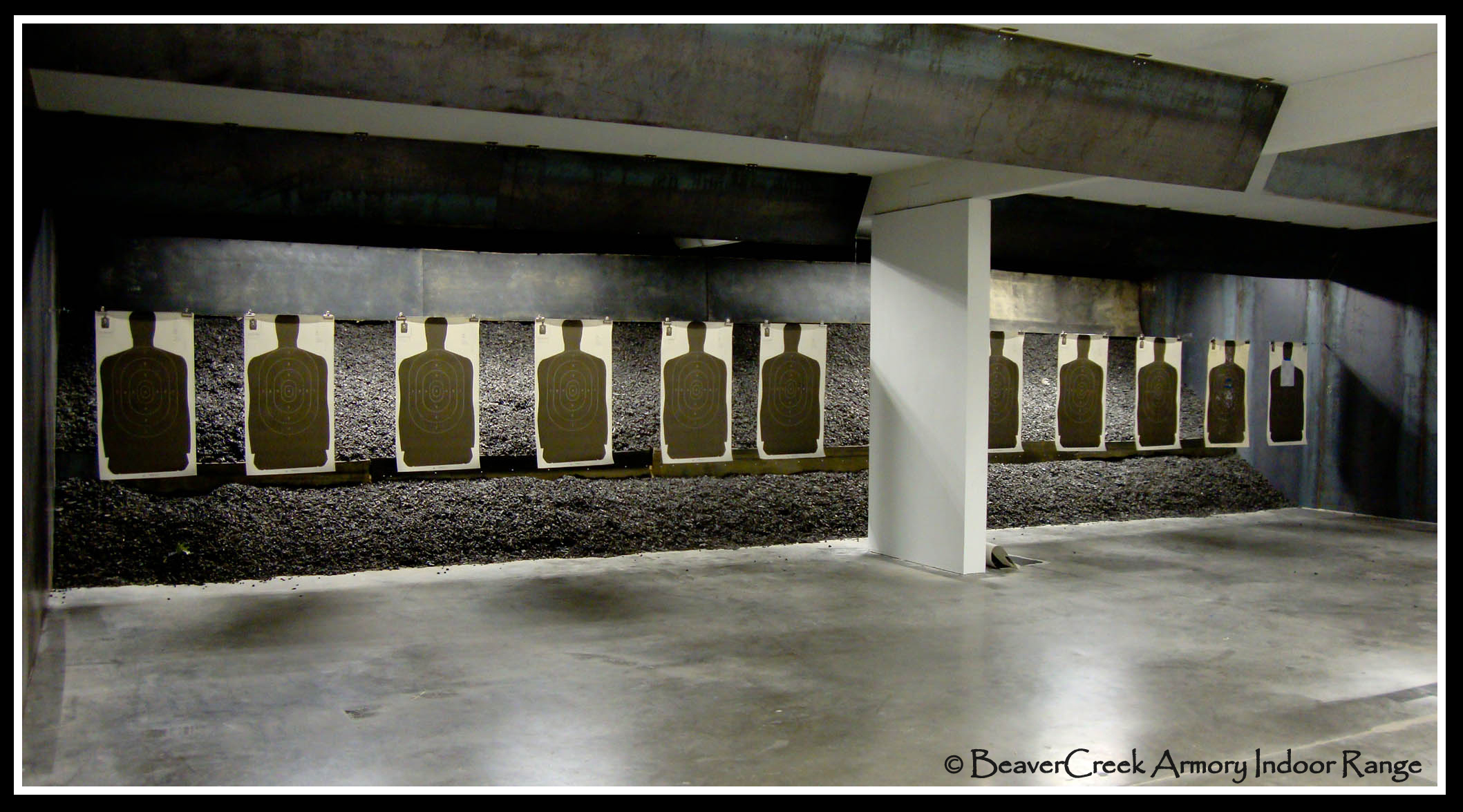 ATTENTION:

The range is now open. Please know that we do not have ammo to purchase. So, on a temporary basis, non-members may bring their own ammo for $5 (unlimited boxes) where it is usually $5 per box of 50.
Due to the surge of sales and panic buying, since we do not have ammo, Groupons will be honored at a later date.
Please maintain social distancing. All stations and counters will be disinfected by staff after every guest.
We are also open for firearm transfers, background checks for gun purchases and class 3 items.
Classes are in session with a 6 student limit.
We've MISSED you!
Stay safe, keep your families safe and together.
Be hopeful. We will get thru this time with hope and prayers
- David, JoAnn, Hannah & Matt Frazier
We sell firearms, accessories,
ammunition and related products.

Choose a gun, from our great selection of rentals, to try on the range; from
.22 caliber to .45 ACP or bring your own firearms, from .22 caliber to 44 Mag. No shotguns allowed.
We offer gun smithing services, repairs, cleaning, threading and machining.
Our certified instructors provide professional training classes: Basic Pistol to intermediate defense level, Women's Basic Shooting, Women's Defense class,
(taught by our certified Woman instructor) and Youth Firearm Safety Class.
All classes are held in our on-site classrooms.
We offer Concealed carry classes, both Oregon and Utah certifications; finger prints and photos are done here, for the Utah certifications.
As a Dillon Reloading dealer, we sell equipment and components. Call for availability.
Looking for a little nostalgia--- Rent a Thompson, .45 caliber fully automatic machine gun, or an MP 40- fully automatic, 9mm machine gun ! 
or a Colt, 9mm fully automatic firearm—all available to shoot on the range !
Already have your Concealed carry permit?  Need a place to practice and build your skill level? – Come try our indoor range –

We offer gift certificates for all occasions. Have a birthday, bachelor or bachelorette party? Have it here!

______________________________________________________
Store Hours
Monday: CLOSED
Tuesday: 10AM-6PM
Wednesday thru Friday: 10AM to 7PM
Saturday: 10AM to 6PM
Sunday: 1-6 PM